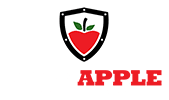 DIGITAL QUALITY ASSURANCE PROGRAMS:
ONLINE FSMA TRAINING MODULES:
Hello!
Thank you for joining us in our monthly "Hello, whats new" newsletter.  Below you will find a few company related updates and industry highlights from the past few weeks.   These are mainly focused on food safety tech and insights from industry.  Please feel free to reach out to us with any questions on our products & services, we would love to hear from you.  Enjoy!
"FINAL MILE" FOOD SAFETY TRAINING MODULE FOR DRIVERS, LAUNCHING IN APRIL 2019

Our Final Mile Training is a food Safety module for drivers who directly deliver food to the final customer. Whether you are delivering groceries, meal kits or food direct from a restaurant, keeping the food you are transporting safe is your utmost priority. One of the most challenging aspects of home delivery service is perfecting the "last mile" and getting the product to the final destination in the safest and fastest way possible.
NEWEST UPDATES RELEASED FOR THE IRON APPLE QUALITY ASSURANCE PROGRAM FOR WAREHOUSE & CARRIERS

Our team has been working hard to make improvements to the software. The newest release focuses on the "Activities Area" throughout the program.  This area has been updated to include document storage, picture uploads, template downloads. and activity approvals.  These new additions give users the flexibility and tools to effectively monitor all compliance related issues, whether it's on their smartphone, tablet, or desktop.
To learn more about the updated version, click on the button below to schedule a demo for your team.
A FEW OF OUR NEWEST CERTIFIED CUSTOMERS

These companies are committed to having the highest standards and quality of service for their company, staff, and customers. They have proven this by implementing the Iron Apple Quality Assurance Program, successfully passing their compliance audit and obtaining their certified status for Preventive Controls, HACCP & FSMA Compliance.
IS YOUR SANITIZING STATION A SOURCE OF CONTAMINANTS?

Did you know the hand-washing stations and sanitizing stations in your warehouse or storage facility can become a source of contaminants? The very thing that employees use to keep clean can actually be the source of contamination.
Here are some ways to lessen the risk:
There should be numerous and conveniently located hands free hand-washing and sanitizing stations with trapped waste pipes to drains.
Hand-washing stations need to have hot and cold potable running water, soap dispensers, sanitary hand drying equipment and cleanable waste receptacles.
Washrooms, lunchrooms and change rooms with hand washing and sanitizing stations must be provided with adequate floor drainage and ventilation.
Do you have questions about food safety and compliance at your facility?  We can help, feel free to reach out to our team. 
Contact us
.