We've Been Busy This Month, Here are the Highlights:
We are continuing to add new features and functionality to our food safety and quality assurance program.  Some of the newest features are:
Added a new manager reporting area which has shortcuts to useful sections of the program.
Updated the activities and notifications section, now has an email option to notifications and the ability to group many notifications together.
Added a notifications area where you can see all your notifications and dismiss then if needed.
In the Assets Manager, Sensors, & Readings area, we've added the ability to assign sensors to the trailers.  Added a new sensors area to list all sensors that you wish to track and report on.  Added a new sensor readings section to track various types of sensor readings. This is now tracking temperature, but also has the ability to store other data that becomes available.
If you haven't had the chance to check out the new Iron Apple Android & iOS app, nows your chance!
This companion app allows you to access many of the features available in your desktop application, but at the convenience of being on the go through your phone or tablet.  Ideal for completing checklists, referencing procedures, reviewing documents, and more.
Our business development team here has been busy as well, bringing on new partners for training courses, program integration talks with industry leaders, and connecting with legal and insurance firms to help provide services for their customers.
Many good things are in the works, stay tuned in via this monthly newsletter to keep up on all the goings on with Iron Apple.
Iron Apple Product Spotlight: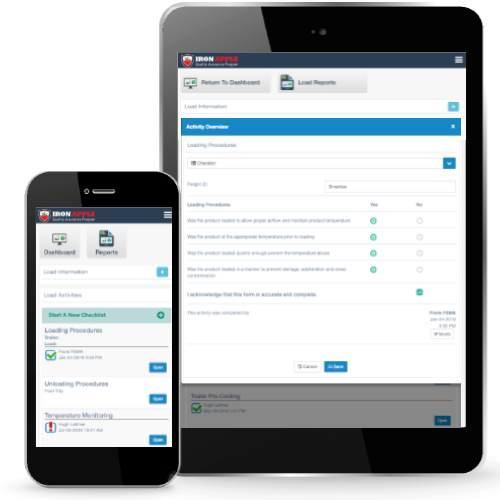 All required forms, documents, procedures, policies, and training.
Digital record-keeping area for all of your food safety-related documents, company procedures, policies, and documents.
Web-based platform & tools to easily share food safety documents with your team, clients, and shippers.
Mobile App for Users on the move and Desktop Platform for Management and Food Safety Team.
Industry standard compliance certificates upon successful implementation:  Preventive Controls Plan (PCP), HACCP, HARPC, FSMA & Sanitary Transport Compliance
New Content – Brief Explainer Video of Iron Apple Program:
Most Recently Certified Customers: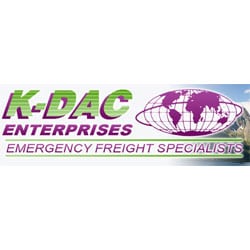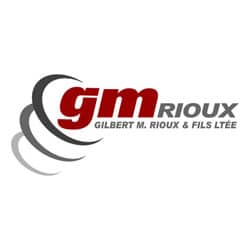 FSMA & PCQI Online Training Programs:
We offer a wide range of training programs through our eClassroom learning portal.  Save time and money by training your team with our digital online training programs – bulk discount pricing available!

Unsure if our training programs are the right fit for your company?  

Contact us

 and we can provide a brief demo of the eClassroom and samples of our training content.
Food Safety Compliance & Regulations – Topics of Focus: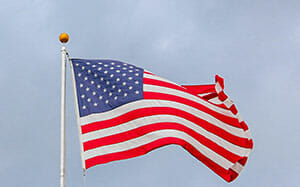 FDA Food Safety Modernization Act (FSMA):
Preventive Controls for Human Food
Generally, domestic and foreign food facilities that are required to register with section 415 of the Food, Drug, & Cosmetic Act must comply with the requirements for risk-based preventive controls mandated by the FDA Food Safety Modernization Act (FSMA) as well as the modernized Current Good Manufacturing Practices (CGMPs) of this rule (unless an exemption applies).  
Read More.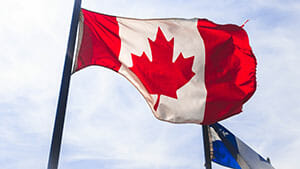 CFIA Safe Food for Canadians Act (SFCA):
What it means for Import & Export Trade
The Government of Canada introduced the Safe Food for Canadians Act to modernize, simplify and strengthen rules for food commodities imported into Canada and to provide increased export opportunities for Canadian producers.
Does your company handle food and have questions about FSMA or SFCA will affect your business?  Are you interested in solutions that can streamline your operations when it comes to food safety?  We can help guide you to the information you need, contact us.