Quality Assurance & Digital Food Safety Program for Small to Large Carriers, Warehouse, & Distribution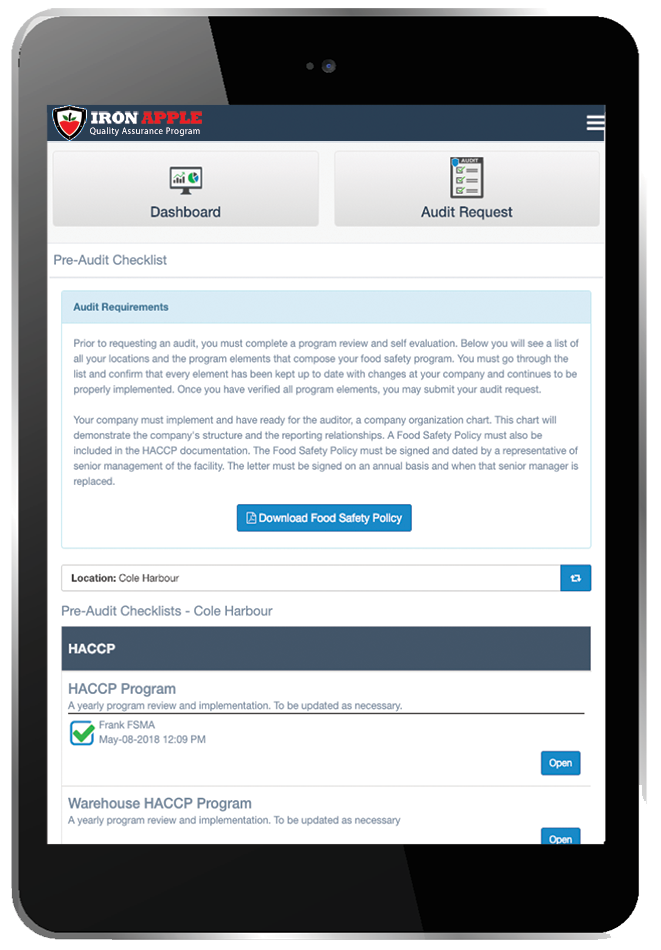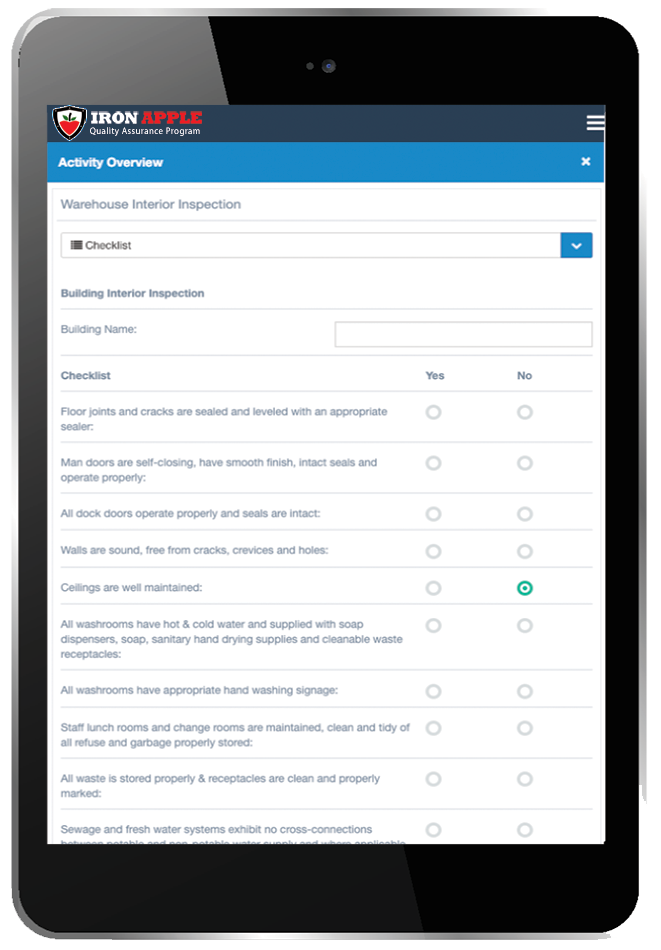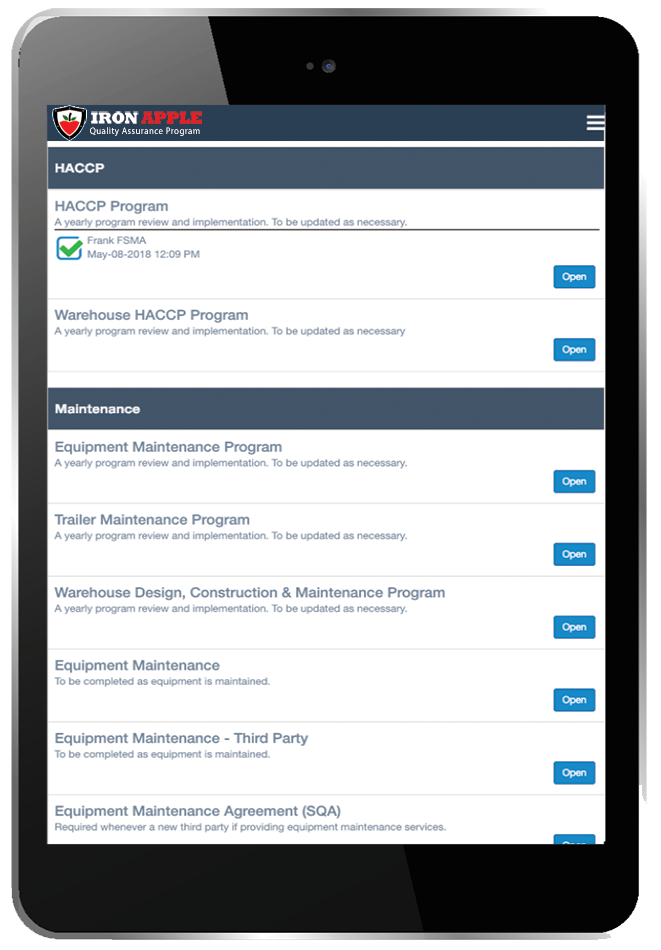 Digital Food Safety Software That Meets FSMA, Sanitary Transport, & HACCP Requirements
Our quality assurance software is designed for all types of carriers, storage, warehouse, and distribution companies who are responsible for the transporting, storing, importing or exporting, of food or ingredients to meet food safety requirements throughout the United States and Canada.
Our Quality Assurance Program for Warehouse, Fleets, & Distribution Includes:
All required forms, documents, procedures, policies, and training.
Digital record-keeping area for all of your food safety-related documents, company procedures, policies, certificates, forms, and documents.
Web-based forms and documents through a web portal to easily share with your team, clients, and shippers.
Mobile App for Users on the move and Desktop Platform for Management and Food Safety Team
Industry standard compliance certificates upon successful implementation of the program:

Preventive Controls Plan (PCP)
HACCP Compliance
HARPC Compliance
FSMA & Sanitary Transport Compliance
If you already have a Paper-Based HACCP plan in place for your warehouse, we can migrate that into our web-based digital platform.