Iron
Apple

Releases a

Spanish Version

of their Web Based Food Safety Training for Carriers

Record User Registration for the Iron Apple Training Platform and Certification in Advance of April 6, 2017 Deadline.

With just over 45 working days remaining until enforcement begins for one of FSMA's rules to begin (Sanitary Transportation of Human and Animal Food Rule), this is putting a lot of pressure on the carriers to have their food transport operations compliant with new regulations. If your shipper hasn't already asked that a food safety program be put into place, the FDA will come knocking shortly after the April 6, 2017 deadline. Similar to processing facilities, the FDA may schedule inspections at transportation facilities to review records, procedures and to verify compliance that includes training and sanitation.

Iron Apple has developed a food safety solution for carriers transporting food or food ingredients to meet these new regulations.  The program is a digital solution that provides a step by step guide for the company to develop and implement their food safety plan.  This solution will give you everything you need to meet shipper and government requirements when it comes to the safe handling of food. Click here for an overview and 14-day free trial of our digital food safety solution.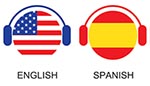 Accompanying the digital program is a web-based food safety training program, now available in both Spanish and English.   The training program consists of a 3-part e-learning offering with videos, reference materials and short quizzes, along with a certificate of completion.  Our training materials meets and exceeds the FSMA and Sanitary Transport Rule training requirements.  The content of the course is suited for any person who is involved with the transportation of food throughout United States and Canada (carriers, shippers and brokers).
"We are encouraging all companies who have not yet started on their food safety journey to begin by taking our training program.  It provides a good background on what changes are coming to the industry and why, as well, many insightful tips and techniques to help prevent issues from occurring within their role." Lindsay Glass, Training & Implementation Manager at Iron Apple International.
Iron Apple has experienced record registration for their industry leading web-based training in the last 90 days. It's clear that shippers, carriers, brokers and processors are taking the upcoming deadlines seriously. The innovative, modern online training course was developed specifically to meet the changing needs of the food transportation industry, and it's clear from the response that the program is meeting a massive industry-wide need. Click here to view an overview of the training solution.
"We are getting daily inquiries from shippers, processors, brokers, and carriers who are looking for immediate access to the training." Hugh Latimer, COO of Iron Apple International.
Iron Apple International is a leading supplier of professional food safety support to companies involved in the transportation of food products throughout North America. They are the first firm to develop a national Preventive Controls /HACCP program for distribution centers and warehouses. The Food Safety Program that simplified compliance with these new Canadian and US regulations has been in development and testing mode for the past three years.
For more information on our training programs, please visit: https://ironapple.net/fsma-compliance-training-carriers/