FSMA Sanitary Transport Training for Carriers, Owner Operators, Brokers and Shippers
The Iron Apple FSMA Sanitary Transport Training Program consists of a 4 part eLearning solution.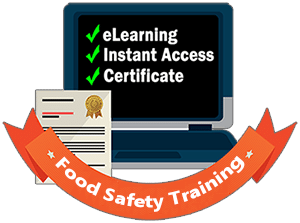 The training platform is web-based, allowing instant access anywhere there is an internet connection.  The training program content is specifically designed for the transportation and logistics industry, focusing on the safe handling of food throughout your operations from admin staff to drivers.   The training materials and content meet and exceed the FSMA & Sanitary Transport Rule training requirements.
Food Safety Modernization Act (FSMA) Overview
Food Safety for the Transportation Industry
Good Transportation Practices for the Sanitary Transport of Food
Sanitary Transport Driver Training
Get Pricing for Your Team
One Minute Sample of Each Training Module

A Closer Look at the Iron Apple eClassroom Training Portal
The eClassroom is mobile, tablet and desktop friendly, content is auto adjusted to for optimal viewing for your specific device.  Our elearning platform is user friendly, clean and easy to use for everyone.  We have several courses to choose from with the option of adding your own content to train your team.

FSMA Training Program Features
Meet FSMA Sanitary Transport Training Requirements
Online App, Learn at Your Own Pace
Training Content Based on Company Role
Industry Best Practices When Transporting Food
Pre Cooling & Commodity Based Temperature Monitoring
Digital Wall & Wallet Sized Certificate, Shareable
Want to Learn More? Let's Connect
Are you looking for pricing?  Can we help answer any questions?  Would you like to view a demo?  Let's connect to schedule a time that works best for you.