Iron Apple International Releases New Quality Assurance Program for Carriers, Distribution, & Storage Companies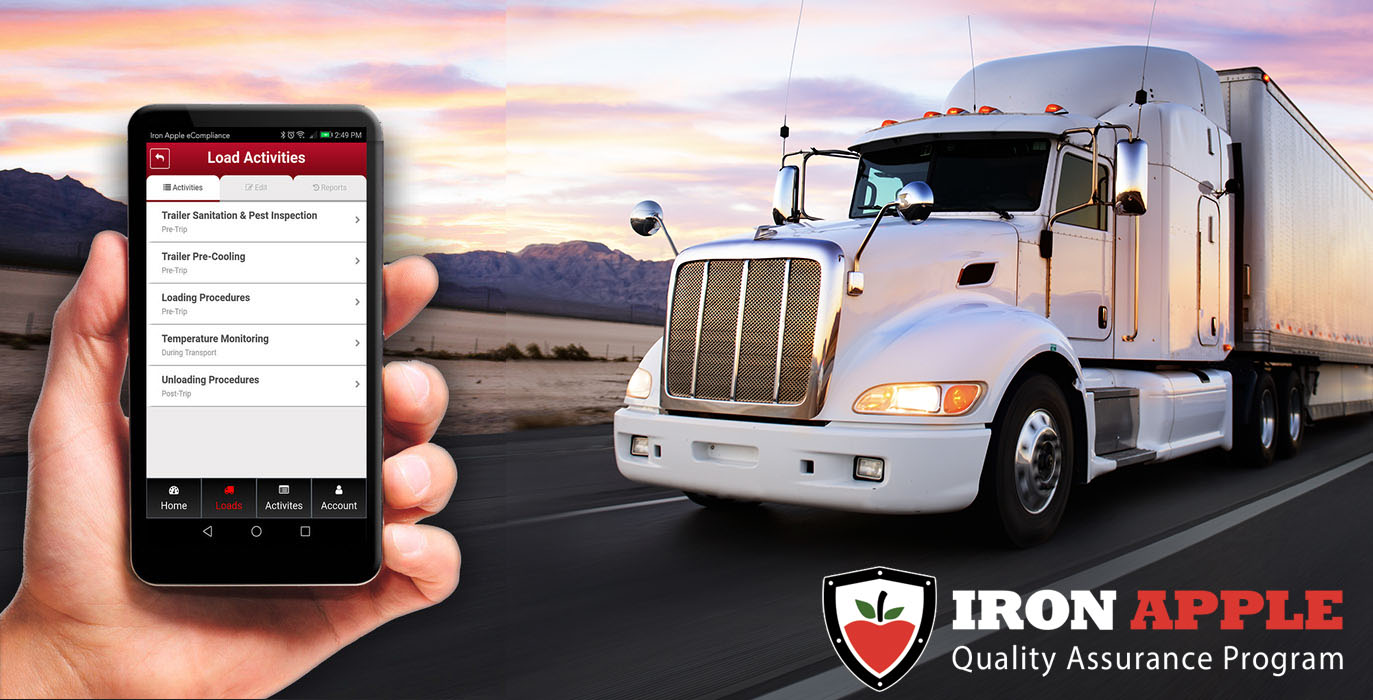 Providing Carriers & Brokers with the Tools Needed to Meet FSMA Sanitary Transportation Requirements
Halifax, NS — September 20, 2018 — Iron Apple is pleased to announce the release of their Quality Assurance Program – a digital application designed for all types of carriers, brokers, distribution, and storage facilities to help manage their responsibilities and give them the tools to effectively meet the requirements of the Food Safety Modernization Act.  The program is designed through Iron Apple's expertise in developing food safety content for the supply chain, which includes standard operating procedures, checklists, and records to ensure all aspects of the operations are covered. The Android & iOS app will give complete traceability of all required job functions with regard to the Sanitary Transportation Rule.
"The new version of our solution has a completely new interface and framework. It is now focused on the activities required to meet the regulations, while not allowing FSMA to become a burden on company operations. Improving our legacy program and evolving it into a smart-phone/tablet app, it allows us to give easy access to the appropriate checklists for drivers, loaders/unloaders, and sanitation teams for complete transparency in the supply chain through our FSMA load reports" – Hugh Latimer, COO at Iron Apple.
Integration
The Iron Apple Quality Assurance Program was designed to allow integration through an Open API Data structure. This allows for additional data sets to be included on our shareable FSMA load reports. Telematics temperature data, GPS location, lock and security verifications are all features that can be integrated into our system.
For more information, please visit www.ironapple.net.
—
Contact Information:
Jamie Sweet / Liam Thorpe
1-844-485-3330
sales@ironapple.net
www.ironapple.net