Iron Apple Attending McLeod User Conference In Birmingham, Alabama Sep 30 – Oct 2, 2018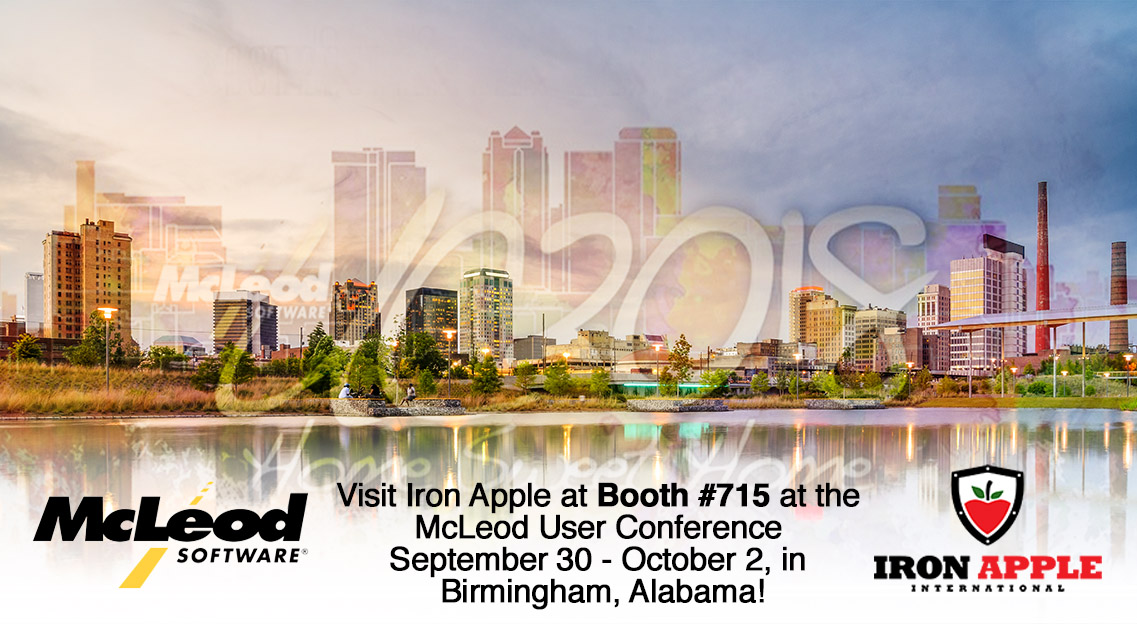 The Iron Apple team will be attending the 2018 McLeod User Conference in Birmingham, Alabama. Come for a visit at booth #715, we are excited to showcase our new Quality Assurance FSMA Application for Carriers, Brokers, Cold Storage. We are also launching our new broker training video for FSMA in our eLearning classroom!  We look forward to seeing you there!
We've got much more to share with you – and we wouldn't want you to miss out! To schedule a time to meet with our team anytime before, after, or during the conference, send us a message!