ISTOBAL's HW'INTRAWASH Automated FSMA Compliant Trailer Wash & Sanitization
ISTOBAL is offering a $2,500 (USD) voucher for Iron Apple's FSMA & HACCP Compliance Software and FSMA Training Programs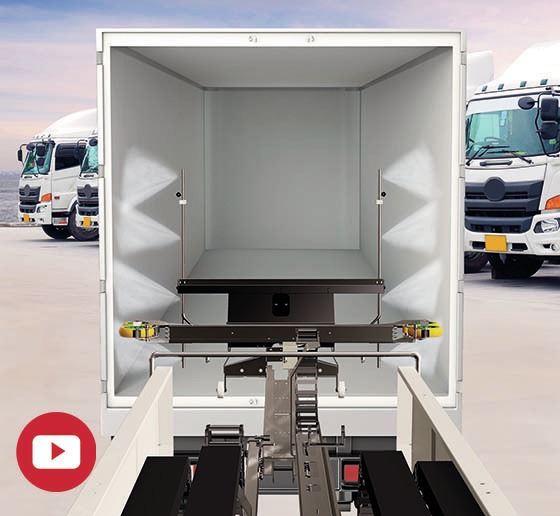 ISTOBAL's HW'INTRAWASH has only been available since September but it is already gaining a lot of interest in the food transport industry. The ISTOBAL HW'INTRAWASH can clean a 53' trailer in as little as 3 minutes and provide a FSMA compliant wash and sanitization in 6. This innovative machine ensures a safe and controlled wash process while maximizing efficiency in washing the interiors of refrigerated and dry van trailers as well as shipping containers. Compared to a manual wash process, the machine cleans 75% faster and with a better control of chemical products. Developed by ISTOBAL and patent pending, its multiple programs can be adapted to the requirements of speed or cleaning in the vehicle interior as needed.
The next 50 ISTOBAL HW'INTRAWASH machines will also come with a $2500 (USD) voucher for Iron Apple's FSMA & HACCP Quality Assurance Software and FSMA Training programs! Take advantage of this limited time offer from ISTOBAL to try Iron Apple's compliance and training solutions. Motor carriers, brokers and shippers can rest easy knowing they have an efficient solution to meet FSMA Sanitary Transport rule requirements. The ISTOBAL HW'INTRAWASH provides a thorough clean while Iron Apple can provide access to industry approved template forms, checklists, and operating procedures. Iron Apple also offers a 3rd party certification which verifies that businesses meet and are able to maintain sanitary transport requirements. Iron Apple has also developed an E-Classroom which hosts online training for drivers and operations staff to meet the FSMA training requirements.
"One of the key elements of the Sanitary Transportation Rule within FSMA, is to ensure trailers and transportation equipment are cleaned, maintained and sanitized properly from load to load. Making use of technology, having proper sanitation procedures, and using specialized sanitation equipment will help your company reduce the risk of contaminating loads, save your team valuable time, and ensure your company is ahead of government requirements."  – LINDSAY GLASS, TRAINING & IMPLEMENTATION MANAGER AT IRON APPLE
ABOUT ISTOBAL
ISTOBAL is the largest manufacturer of truck wash equipment in the world and is one of the European leaders in the design, manufacture, and marketing of car wash and car care solutions for the automotive sector. ISTOBAL offers gantry style truck wash equipment, touch-free systems, manual walk around units as well as drive-thru products. The bulk of truck wash equipment sold in North America is produced in Bristol, VA using stamped USA Steel so as to comply with the Buy America Act. ISTOBAL uses all high-quality components built around a heavy, column style frame that is hot dipped galvanized or optional stainless steel construction to provide many years of trouble-free operation. With an ISTOBAL system, you get the lowest operating cost per wash and a cleaner, safer and better-maintained fleet that will keep your operation in full environmental compliance. Please visit www.istobal.com for more information.
ABOUT IRON APPLE INTERNATIONAL
Iron Apple specializes in food safety applications for food transporters and cold storage facilities to easily meet compliance through the use of technology. The Iron Apple solutions can be used in a stand-alone environment or can be fully integrated through our Open API data structure. This allows for integration with existing software to provide a streamlined solution with minimal interruptions to your business. The compliance software and e-learning training modules are ideal for any sized carrier, brokerage, shipper, and storage facility that transports/stores food of food ingredients. Please visit www.IronApple.net for more information.