Zavcor Trucking Ltd. Receives Iron Apple Food Safety Certification Meeting FSMA, HACCP & Preventive Controls Compliance
Iron Apple is pleased to announce that Zavcor Trucking Ltd., based out of Stevensville ON, has successfully implemented the Iron Apple Food Safety Compliance Program, giving them an approved Food Safety Preventive Controls Plan (PCP) that includes all requirements for FSMA and HACCP when transporting food throughout North America.
The Iron Apple compliance and certification program allows companies transporting food or food ingredients to meet new food safety requirements for FSMA, HACCP & Preventive Controls. The new FMSA (Food Safety Modernization Act) Regulations went into effect on April 6, 2017 and impacts thousands of food shippers, brokers, and carriers throughout United States and Canada. The content and government reference materials included in the Iron Apple Food Safety Program is recognized in both Canada and United States as an approved Preventive Controls Plan HACCP based food safety program for transportation and storage (warehouse).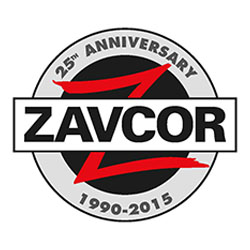 About Zavcor Trucking Ltd. www.zavcor.com
At Zavcor, we are specialists in temperature-controlled, time-sensitive shipments of fruit and vegetables. We have been delivering dependable service to satisfied customers for nearly 30 years. We are properly licensed and insured for trucking operations in both Canada and the United States of America. We employ 60 professional and courteous drivers who are "Fast Approved" for both Canadian and American border crossings. We work diligently to meet our deadlines for your freight and transportation needs. Our modern fleet is well maintained under our Fleet Maintenance Program. We have utilized Electronic On-Board Recording since 2013, making us fully compliant with all Canada/US hours of service regulations. All our trucks are "Satellite Tracked" so that we can locate them in an instant anywhere in North America. We have the people, equipment, expertise and technology to move your goods reliably, safely and efficiently, with overnight and weekend service between Ontario and North Eastern United States. With a family history of over 65 years of trucking, Zavcor Trucking was established in 1990 and operates 60 late model highway tractors, specializing in the shipment of fruits and vegetables.