Penner International Receives Iron Apple Food Safety Certification Meeting FSMA, HACCP & Preventive Controls Compliance
Iron Apple is pleased to announce that Penner International, based out of Steinbach, MB, has successfully implemented the Iron Apple Food Safety Compliance Program, giving them an approved Food Safety Preventive Controls Plan (PCP) that includes all requirements for FSMA and HACCP when transporting food throughout North America.
The Iron Apple compliance and certification program allows companies transporting food or food ingredients to meet new food safety requirements for FSMA & HACCP. The new FMSA (Food Safety Modernization Act) Regulations went into effect on April 6, 2017, and impacts thousands of food shippers, brokers, and carriers throughout the United States and Canada.  The content and government reference materials included in the Iron Apple Food Safety Program is recognized in both Canada and United States as an approved Preventive Controls Plan HACCP based food safety program for transportation and storage (warehouse).
For more information regarding the Iron Apple Food Safety Programs, please visit www.IronApple.net.
About Penner International – www.penner.ca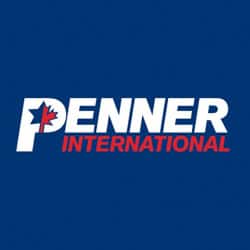 Founded in 1923, Penner International Inc. has grown to be one of the most respected over the road carriers in the industry. This success has been built on a rural hard work ethic and a no-nonsense commitment to customer service.  We specialize in Truckload Dry Van, International, and Domestic (Canada) transport.  Our people – the dispatchers, the mechanics, the sales team, our drivers – make the difference. With our experience in transport, we can ensure your goods are delivered to the right place at the right time with safety and security on the forefront.
Safe and reliable logistics you can trust.  Penner enjoys a reputation for safe, dependable, quality service that is second to none.  With a fleet of over 395 tractors, 705 53′ dry van tandem trailers, & 100 53′ dry van tandem trailers with heaters.  Watch your product on route with online satellite shipment tracking.  Certified with ACE, CSA, PIP, C-TPAT, and FAST.