Mehtoj Group LTD Receives Iron Apple Food Safety Certification Meeting FSMA, HACCP, and Preventive Controls Compliance
Iron Apple is pleased to announce that Mehtoj Group LTD, headquartered out of Winnipeg, MB,  has successfully implemented the Iron Apple Food Safety Compliance Program, giving them an approved Food Safety Preventive Controls Plan (PCP) that includes all requirements for FSMA and HACCP when transporting food throughout North America.
The Iron Apple compliance and certification program allows companies transporting food or food ingredients to meet new food safety requirements for FSMA & HACCP. The new FMSA (Food Safety Modernization Act) Regulations went into effect on April 6, 2017, and impacts thousands of food shippers, brokers, and carriers throughout the United States and Canada.  The content and government reference materials included in the Iron Apple Food Safety Program is recognized in both Canada and United States as an approved Preventive Controls Plan HACCP based food safety program for transportation and storage (warehouse).
For more information regarding the Iron Apple Food Safety Programs, please visit www.IronApple.net.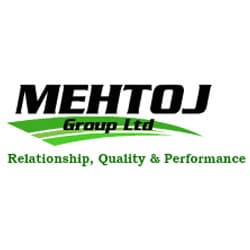 About Mehtoj Group LTD
Headquartered in Winnipeg, Manitoba, our operation is strategically located to provide transportation and logistics services to Alberta, British Columbia, Ontario, Quebec, Saskatchewan, California, Colorado, Illinois, Kansas, Kentucky, Minnesota, New Mexico, Ohio, Pennsylvania, Texas, Michigan, Arkansas, Oklahoma, Washington and more parts of Canada and US throughout the year.  We specialize in refrigerated containers and reefers for temperature sensitive cargo.  Also specialize in triaxle, tandem, reefer and multi-temp., cross dock and warehousing in Winnipeg. We have tractors, trailers, flat desks, heavy haulers, moving containers, reefers and also have LTL and partial loads which produce frozen and dry loads. Our drivers are certified licensed, highly skilled and experienced in freight. Our management staff have experience in many industries; safety and quality customer service are key goals for us. Our people are experienced to assist you with whatever your requirements are.