Mortrans Truckload Receives Iron Apple Food Safety Certification Meeting FSMA & HACCP Compliance for Carriers
Iron Apple is pleased to announce that Mortrans Truckload, based out of Belleville ON, has successfully implemented the Iron Apple Food Safety Compliance Program, giving them an approved Food Safety Preventive Controls Plan (PCP) that includes all requirements for FSMA and HACCP when transporting food throughout North America.
The Iron Apple compliance and certification program allows companies transporting food or food ingredients to meet new food safety requirements for FSMA & HACCP. The new FMSA (Food Safety Modernization Act) Regulations went into effect on April 6, 2017 and impacts thousands of food shippers, brokers, and carriers throughout United States and Canada.  The content and government reference materials included in the Iron Apple Food Safety Program is recognized in both Canada and United States as an approved Preventive Controls Plan HACCP based food safety program for transportation and storage (warehouse).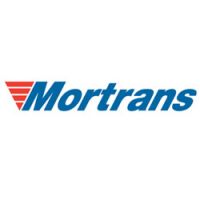 About Mortrans Truckload: – www.mortrans.ca / https://www.itstruck.ca/
Mortrans offers a full range of premium services throughout Ontario, Quebec and the USA. Our expertise is focused on maximizing your production and warehousing efficiencies, through the consistent, on time delivery of your goods. For truckload and dedicated truckload service, it's our experience, agility and responsiveness that set our premium level services apart from our competition. With access to a full range of specialized equipment, available for dedicated fleets (tandems, tridems, dry vans, heated and reefer units). Mortrans provides secure transport of pharmaceutical, retail and food products, seamless cross-border service with full USA operating authority, safe transport of hazardous materials with 250 power units ensure security of asset-based service.