Bulk Carriers (P.E.I.) Limited Receives Iron Apple Food Safety Certification Meeting FSMA & HACCP Compliance
Iron Apple is pleased to announce that Bulk Carriers (P.E.I.) Limited, based out of Cornwall, PE has successfully implemented the Iron Apple Food Safety Compliance Program, giving them an approved Food Safety Preventive Controls Plan (PCP) that includes all requirements for FSMA and HACCP when transporting food throughout North America.
The Iron Apple compliance and certification program allows companies transporting food or food ingredients to meet new food safety requirements for FSMA & HACCP. The new FMSA (Food Safety Modernization Act) Regulations went into effect on April 6, 2017 and impacts thousands of food shippers, brokers, and carriers throughout United States and Canada.  The content and government reference materials included in the Iron Apple Food Safety Program is recognized in both Canada and United States as an approved Preventive Controls Plan HACCP based food safety program for transportation and storage (warehouse).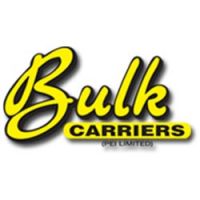 About Bulk Carriers (P.E.I.) Limited – www.bulkcarrierspei.com
Bulk Carriers have been providing solutions to client's transportation needs for many years. Embracing change and seeing this as a way to continue to move forward as a leader.  Specialists in refrigerated transport, Bulk Carriers also provides dry freight and logistics services throughout United States & Canada. We also offer heater service during the winter months. One of the most important aspects of our company is the safety of our staff, fleet, client's cargo, and anyone else involved in getting your goods from point A to point B. Since the company was founded, we have focused on maintaining a high level of certification and safety training, and we continue to find ways to improve our all levels of our operation. Technology is another critical piece of how we maintain our business advantage, and it proves a clear demonstration of our commitment to quality service. We understand how important it is for us to not only be able to inform you where your product is at all times, but whether or not the temperature and other conditions meet your specifications as well. Through the development of a full complement of reliable and professional carriers, our logistics team has proven time and time again that we can be depended on. In fact, our success rate has been so good that we have garnered many new contracts based on customer's past experiences, as well as our reputation.  We look forward to serving you!