Liberty Linehaul Inc. Receives Iron Apple Food Safety Certification Meeting FSMA & HACCP Compliance
Iron Apple is pleased to announce that Liberty Linehaul Inc., with offices in both the United States and Canada, has successfully implemented the Iron Apple Food Safety Compliance Program, giving them an approved Food Safety Preventive Controls Plan (PCP) that includes all requirements for FSMA and HACCP when transporting food throughout North America.
The Iron Apple compliance and certification program allows companies transporting food or food ingredients to meet new food safety requirements for FSMA & HACCP. The new FMSA (Food Safety Modernization Act) Regulations went into effect on April 6, 2017 and impacts thousands of food shippers, brokers, and carriers throughout United States and Canada.  The content and government reference materials included in the Iron Apple Food Safety Program is recognized in both Canada and United States as an approved Preventive Controls Plan HACCP based food safety program for transportation and storage (warehouse).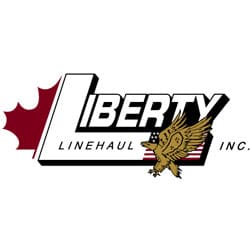 About Liberty Linehaul Inc. – www.libertylinehaul.com
We are an LTL and truckload carrier specializing in international freight between Canada and the United States. Blessed with some very long term loyal customers, we manage those relationships with a goal of giving customers more than they expect. By hiring and training the best people available, and providing our people with the best equipment maintained to our exacting standards, we've nurtured an environment of support for each other through our ISO-maintained systems. We also have a subsidiary company in Montebello, California, Liberty Linehaul West Inc. operates by the same guiding principles and shares the same goals for excellence as its Canadian parent. At Liberty Linehaul Inc. we are very proud of our accomplishments. Canada's Elite Fleet has a bright future and many years of continued success.