HOW BUSINESSES HAVE BEEN IMPACTED SINCE THE SANITARY TRANSPORTATION OF HUMAN AND ANIMAL FOOD ACT CAME INTO EFFECT
By Bridgette M. Blitch, Esq.[1]

Since the Sanitary Transportation of Human and Animal Food Act went into effect last year (the "Act"), shippers, loaders, receivers, and carriers have worked steadily to keep perishable foods safe in transit. The Act, as we know, outlines specific responsibilities to each party subject to the Act:
Among other things, Shippers must specify to carriers in writing all necessary sanitary specifications for the carrier's vehicle and transportation equipment. Shippers must also develop and implement written procedures to ensure that vehicles and equipment used in its transportation operations are in "appropriate sanitary condition for the transportation of food."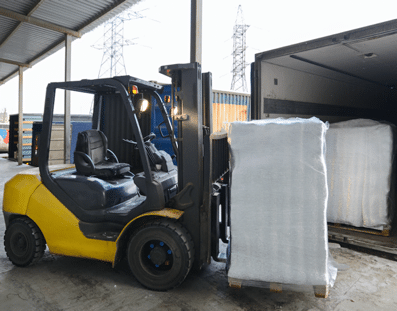 Before loading food that requires temperature controls for safety, Loaders must verify that each mechanically refrigerated cold storage compartment or container has been pre-cooled (if necessary) and prepared for the transport of food. Prior to loading, the loader must also ensure that the vehicle and equipment is in appropriate sanitary condition for the transport of food.
Receivers, upon receipt of food that requires temperature control for safety, must ensure that the food was not subjected to significant temperature abuse during transport.
Carriers must ensure that vehicles and transportation equipment are "appropriate to prevent food from becoming unsafe during the transportation operation." Carriers must also be able to offer specific information to shippers to confirm the safe transport of food (such as temperature control during transport). Carriers must develop and implement written procedures as to the carrier's safe practices regarding the transportation of food (such as the cleaning and sanitizing of vehicles and equipment).
Failure to comply is a "prohibited act" under Section 301 of the Federal Food, Drug and Cosmetic Act. 21 C.F.R. 1.902(b). The consequences of this failure can lead to intervention from the FDA, civil penalties and in extreme cases, imprisonment.[2]
Since the Act's passage, shippers, loaders, receivers and carriers have engaged in subtle and not-so-subtle efforts to avoid being on the business end of a FMSA violation from the FDA.
Shippers (which include brokers who arrange transportation of goods via carriers) are amending their contracts to contractually assign duties of the shipper (contained in Section 1.908(b) of the Act) to receivers, loaders and carriers.  Such assignment is specifically permitted by the Act.  Brokers, receivers, loaders and carriers that are being requested to sign FSMA addendums or amended contracts should consult with qualified transportation counsel to ensure that they are not obligating themselves to perform duties not required by FSMA.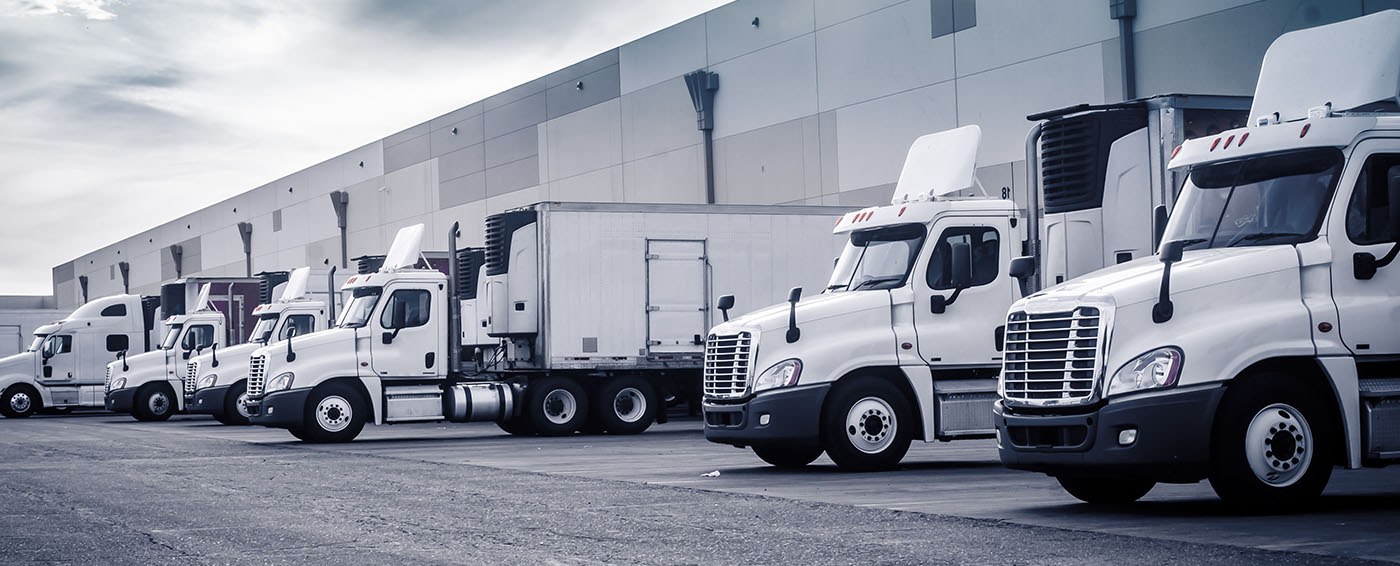 Shippers must also be wary in attempting to assign duties.  If the shipper contractually assigns a duty to a person or entity that is not subject to the Act (e.g., a truck wash station), the assignment will be ineffective and the shipper risks a violation of the Act by wrongly assuming that it has assigned the duty and, therefore, being relieved from performance of the duty. Therefore, it is important for shippers to consult with qualified counsel to ensure that such reassignment was effective for purposes of the Act.
Receivers are also taking tactical measures to avoid FSMA violations. Receivers are required to confirm that time/temperature controlled food shipments were not contaminated during transport. Receivers undertake this responsibility by asking carriers for proof that the food shipment was maintained at the appropriate temperature throughout the duration of the transportation.  If the carrier cannot produce proof that the temperature of the container or trailer was maintained at the requested setting, receivers are rejecting the food shipments in total. In some cases, the receiver and/or shipper are then asking carriers to dump the product. Carriers that are being asked to dump food products should perform an inspection before the food is destroyed. If the inspection reveals there is no damage to the food product (despite lack of proof of temperature control throughout shipment), the carrier has a defense to the cargo claim. This is because in cargo claim actions governed by the Carmack Amendment (49 U.S.C. 14706)[3], the shipper must show that the carrier received the product in good condition, that the product arrived damaged, and the amount of damages caused by the loss. Although many insurance policy terms and conditions vary, often there is no coverage for food loss unless the shipper and receiver can establish legal liability against the carrier. Accordingly, it behooves the shipper and/or receiver to inspect the food product before disposing of the product. If an inspection reveals damage to the food product, the shipper can use this information to help establish coverage under the carrier's cargo policy. If the inspection does not reveal damage, the shipper may then consider its option to mitigate its damages by either salvaging the product, or taking other measures permitted under the Act.
Although the Act prevents food from being introduced back into commerce "unless a determination is made by a qualified individual that the temperature deviation or other condition did not render the food of unsafe," the Act does not give the FSMA parties the right to reject the shipment. To avoid conflict, entities or persons subject to FSMA should appoint a qualified individual before the transportation takes place that will inspect the food shipment in the event of a concern for food safety. Likewise, entities or persons subject to FSMA should review their contracts with qualified counsel to ensure that they understand the claim handling procedures the parties will follow in the event of a partial or total loss of the food shipment.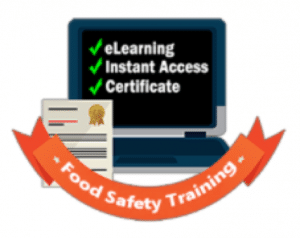 Lastly, when the carrier and shipper have agreed in a contract that the carrier is responsible (in whole or in part) for the sanitary conditions of food during transport, the carrier must provide adequate training to personnel engaged in transportation operations.  This training must provide awareness of potential food safety problems that may occur during food transportation and basic sanitary transportation practices to address problems. 49 C.F.R. 1.910(a). Shippers are now contractually requiring carriers give shippers access to carrier's business records. Therefore, carriers must ensure that this training is documented in accordance with the Act and accessible for government inspectors, and be cognizant of the fact that shippers are requesting access to their records. Carriers should work with counsel to properly address and if necessary, limit the scope and conditions under which a shipper can access the carrier's records.
The effect of the Act will continue this year as small businesses, which are defined as a business employing fewer than 500 full-time equivalent employees, must comply with the provisions by April 6, 2018. The passing of the Act may cause more to choose wine or beer over water, but the Act's requirements are manageable and those that are subject to the Act should continue to be mindful of not only the regulatory effects of this legislation, but also on how shippers, receivers, loaders and carriers will alter their contractual and/other business relationships to help manage risk.
IRON APPLE'S BUSINESS DRIVEN SOLUTIONS
By Liam Thorpe, National Account Manager at Iron Apple International
Iron Apple International specializes in training and compliance solutions for motor carriers, brokers, and shippers to meet FSMA (Sanitary Transport Rule Requirements). Through our web based system, companies have access to industry approved templates, forms, checklists, and standard operating procedures to cover FSMA requirements. This offers a 3rd party certification, which verifies that the company meets and is able to maintain the Sanitary Transport requirements. Iron Apple also has developed an E-Classroom which hosts online training for drivers and operations staff to meet the FSMA training requirements, which is available in both English and Spanish.

About Taylor & Associates – www.taylorattorneys.net
Taylor & Associates is proud to represent the hard-working businesses that manufacture, arrange, transport, and insure the staples of this country. Our clients include motor carriers, owner-operators, brokers, agents, freight forwarders, shippers, and warehouses, as well as insurance companies.  Whether it concerns a cargo claim, bodily injury claim, business acquisition, employment related issue, collection matter, or contract dispute, we are ready to help you. We focus on detail. We listen. We understand our clients' businesses. We assess liability exposures and develop strategies aimed to give our clients positive results. We are honest, hardworking, and will be available when you call.  Please contact us at 863-875-6950 or info@taylorattorneys.net.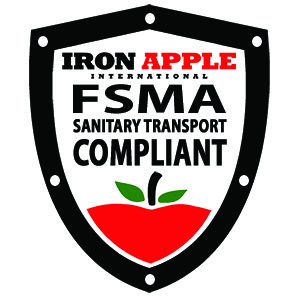 About Iron Apple International – www.IronApple.net
Iron Apple International is a leading supplier of professional food safety FSMA solutions to companies involved in the transportation of food products throughout North America. We are the first firm to develop a national Preventive Controls / HACCP / Sanitary Transport program for the transportation industry. Our FSMA Training Program provides training for all roles of your business and is best suited for motor carriers, brokers, shippers and distribution related companies. Our FSMA compliance program provides all forms, documents, operating procedures and digital tracking tools required to meet FSMA compliance for transporting food.
————————–
[1]  Bridgette Blitch is a partner at Taylor & Associates, Attorneys at Law, PL. where she regularly counsels motor carriers (property and passengers carriers), brokers, shippers, warehouses, and insurance providers in matters related to the execution of transportation contracts, regulatory compliance issues, corporate structuring issues, management-side employment law, coverage issues and insurance defense.
[2]  21 U.S.C. 333(f)(2)(A) provides a civil penalty of $50,000 for each instance in which adulterated food is introduced into interstate commerce. Food can be found to be adulterated if there is a violation of the Food Safety Modernization Act.  Maximum civil penalty for any one proceeding brought by the Department of Justice is $500,000. Notably, a company or individual that violates the law can face misdemeanor charges whether or not it intended to distribute adulterated food, which can mean 1 year in prison in addition to the above noted fines.
[3]  Unless otherwise provided pursuant to contract, the Carmack applies to the interstate transportation by DOT carriers of shipments except those that have been exempted by statute. See, for example, 49 U.S.C. 13506(a)(6)(B) (removing the transport of agricultural or horticultural commodities (other than manufactured products thereof) from the jurisdictional reach of Title 49 U.S.C.).