Iron Apple Releases FSMA Compliance Solution for Small Carriers and 
Owner Operators 
FSMA Express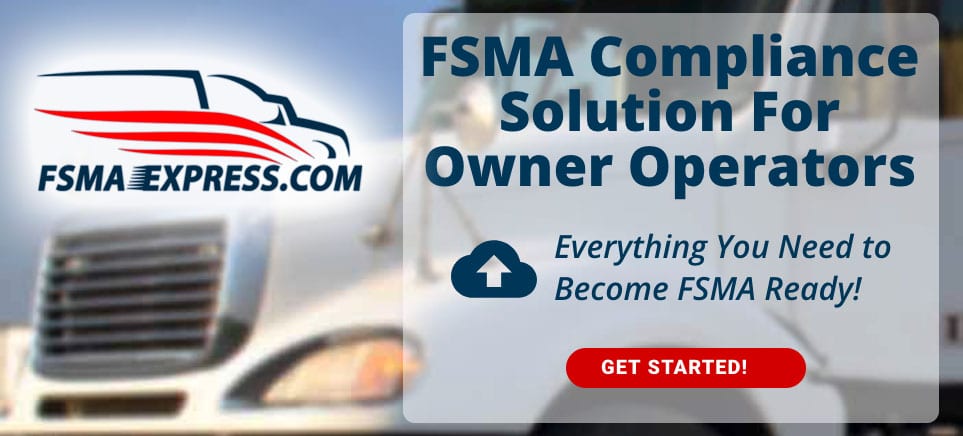 FSMA Express is a cost effective and efficient food safety solution aimed entirely at Owner Operators to meet FSMA requirements.  Providing FSMA compliant forms/documents with a digital record keeping portal for quick and easy access of all documents. Also included is a 30 minute FSMA compliant training program (eLearning Solution included) that includes a certificate of completion to meet training. The combination of these elements provides a complete solution for Owner Operators to meet FSMA & Shipper requirements.

Iron Apple focuses on food safety solutions for carriers, one of the first in the food safety field to bring a fully compliant digital solution with training, to the transportation industry. Their core food safety solution provides a yearly audit and certification, full e-learning suite of training for all areas of your company, digital record keeping and a more in-depth food safety solution meeting food safety requirements across North America. This new FSMA solution brings a trimmed solution for small carriers / owner operators to have all of the tools and training needed to meet new food safety requirements. 
"We've been hearing from several of our newest customers, the big shippers are really putting the pressure on them to be FSMA compliant. Not only training, but to have the proper documents and digital record keeping in place. There's plenty of transportation folks out there who still have no idea how to meet this challenge, so we are doing our very best to help as many as we can so they won't lose these shipper contracts." Hugh Latimer COO Iron Apple
Iron Apple is currently working with state and provincial trucking associations and several major insurance firms for training and compliance solutions for their food carriers. "The biggest concern we are hearing as an association, is taking on the personal risk and liability for designing their own food safety program" says Latimer. "We are helping them mitigate the risk by implementing our program, training and documents."
Iron Apple continues to lead the industry with the FSMA Express solution aimed towards owner operators. More information can be found at http://FSMAExpress.com.