New things are happening at Iron Apple and just in time for 2017!
We have officially launched our full Implementation and User Guide that is built right into the online program.  This anticipated addition is perfect for Users who have yet to implement their program or for users who prefer to have a User Guide right at their finger-tips.  The Implementation Guide walks you through the program and offers a step by step guide to get your food safety program up and running.  If your company has already implemented the program and would like to add the User Guide to their application, let us know and we'll turn this option on for you.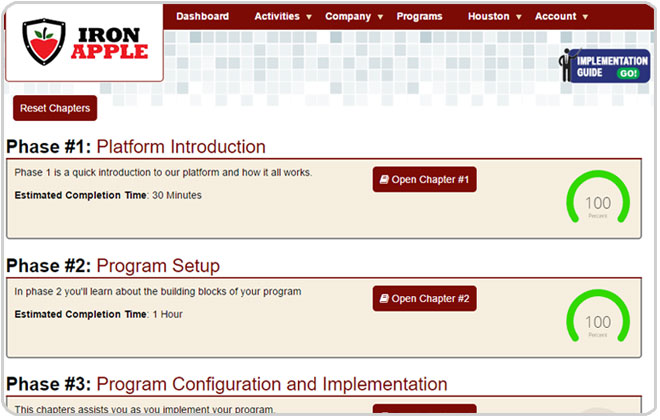 Speaking of options, our latest update is full of them and will greatly improve the general usability of your Food Safety Program.  You will now have new configuration options that have been added for template documents, document storage options and the option to replicate assignments among different locations.  Log in to your application to review all of the updates applicable to your company's program. As mentioned, in order to see the 'Implementation Guide', you will be required to contact us and we will turn it on.
For customers who use our document storage to its full potential, you will see a new and improved way of submitting completed documents, also renamed 'Submitted Documents'. It makes submitting documents (checklists, records) a breeze and the most efficient way to keep your record keeping in compliance.
All the best,
 The Iron Apple Team