Get Your FSMA Compliance Started with Food Safety Training for Carriers, Brokers & Shippers
Decoding FSMA & Food Transport Compliance:

Learn With Lindsay!
FSMA SANITARY TRANSPORTATION OF FOOD (STF) RULE: 
> FSMA COMPLIANCE: Being FSMA Compliant is a big challenge, where should we start?
RESPONSE FROM LINDSAY:
>  When becoming FSMA compliant, one of the first steps we recommend is to have your team meet the training requirements. Knowledge and training helps put FSMA requirements into perspective, giving your team a better understanding of what is required under FSMA and how it will affect your business and responsibilities when transporting food or food ingredients.
The Sanitary Transportation of Human and Animal Food Rule (STAHF / STF) of FSMA requires that carriers provide awareness training to all employees involved in the sanitary transportation of food products. This training should consist of general awareness of potential food safety issues that may arise during the movement of food loads and basic sanitary transportation practices to address these potential issues.
Iron Apple has developed specific training materials for everyone involved in the handling of food or food ingredients throughout the transportation industry.   Our training program is designed for management and supervisor positions, as well as drivers and loaders.  Having your staff trained is a major stepping stone in meeting government and shipper food safety requirements. If you have any questions or would like to view a demo of our training program, please contact us today.
Schedule a free consultation with Lindsay to learn more.
Lindsay Glass
Food Safety Training & Implementation Manager at Iron Apple International
In her previous role, Lindsay spent 6 years as a Food Processing Inspector for the CFIA (Canadian Food Inspection Agency). She has a strong knowledge of Inspection Acts & Regulations, FSEP (Food Safety Enhancement Program) and HACCP (Hazard Analysis and Critical Control Points) Systems.
Get Started Today with Iron Apple's FSMA Compliance Training
If you are unsure of where to begin when it comes to being FSMA and HACCP compliant, Iron Apple's food safety training program is the best place to start. This program will give you an understanding of FSMA and how it affects your business and responsibilities when transporting food or food ingredients.
"The program [Iron Apple Food Safety Training for Carriers] is very helpful in the understanding of the rules and regulations for hauling food products safely."
~ D&D Sexton
"National Carriers chose Iron Apple after doing much research into the FSMA regulations and other food safety, we felt that Iron Apple is definitely the leader in food safety, specifically for the transportation industry."
~ National Carriers Inc
"Iron Apple's Food Safety program provides great training and value to our company."
~ Mortrans Inc

Company and Industry Related News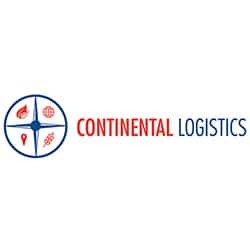 Congratulations to Continental Logistics
(www.continentallogistics.com) who are now certified by Iron Apple International for finishing the Training Requirements for FSMA (Food Safety Modernization Act)! Continental Logistics is pleased to be one of the forerunners of the transportation industry by ensuring products are safe from "farm to fork".
Click here to view full news article.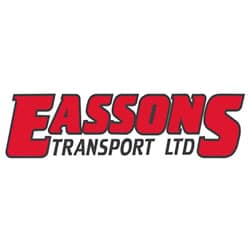 Eassons Transport Ltd. Using Iron Apple's Food Safety Program to Ensure FSMA Compliance
(www.eassons.com) New food safety laws have forced the transport industry to become more focused on documentation and accountability, Eassons saw this as an opportunity to implement the Iron Apple compliance program to increase their market presence and to ensure they are committed to safe transport of food products. Click here to view full news article.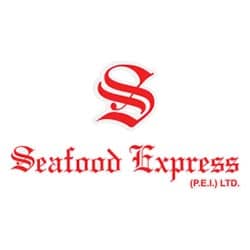 Congratulations to Seafood Express (PEI) Ltd. on their Iron Apple Food Safety Certification!
(
www.seafoodexpress.pe.ca
) Iron Apple is pleased to confirm that Seafood Express (PEI) Ltd. has recently met the Iron Apple Certification Requirements for FSMA – Food Safety Transport Regulations. The new FMSA Regulations went into effective on April 6, 2017 and impact thousands of the food shippers, brokers, and carriers throughout United States and Canada.
Click here to view full news article
.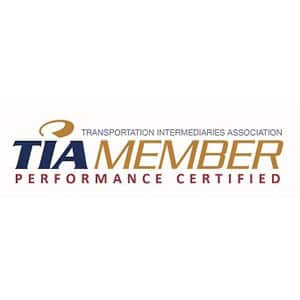 Iron Apple Now a Member of the TIA
We are pleased to announce that Iron Apple International is now a member of the Transportation Intermediaries Association (TIA). Transportation intermediaries play a key role in cross border transportation by land, sea, and air.Transportation intermediaries bring a targeted expertise to meet the shipper's transportation needs.  Click here to visit the TIA website.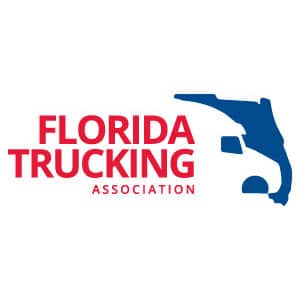 Iron Apple Now a Member of the FTA
We are pleased to announce that Iron Apple International is now a member of the Florida Trucking Association (FTA).The FTA is here to be the dynamic advocate and resource for Florida's trucking and transportation industry. We are here to serve and represent the interests of our members, while promoting highway and driver safety, and a healthy business environment.
Click here to visit the FTA website.
Looking for a FSMA or HACCP Compliant Solution for Your Company?
We have solutions to meet all areas of food safety compliance for owner operators, motor carriers, brokers, warehousing and distribution.  Contact us today!