Offering the first and only Preventive Control Plan to meet
new food safety transportation regulations
Iron Apple International has partnered with SAI Global to offer the first and only Preventive Control Plan to meet new food safety transportation regulations.
This new software and certification service simplifies compliance with new Canadian and US federal regulations which require a written Preventive Control Plan be in place for companies transporting food across the US/Canadian or inter provincial borders. These new regulations are designed to help reduce the millions of food-borne illnesses and over 5000 deaths in North America in a typical year.
Iron Apple International has spent three years developing a program exclusively with the Canadian Trucking Alliance (CTA) which is the only government approved food safety Preventive Control Plan in North America. The software program, referred to as Trucking Food Safety Program, is easy to use and takes the guess work out of understanding the complex Canadian and US regulations.
Food transport companies are signing up now because food safety is simply good business practice in maximizing the value they provide their shipping customers. The program also avoids the risk of being stopped at the border, hefty fines, or even jail time. Consumer pressure and recent court cases suggest federal governments are stepping up efforts to address this very serious issue.
Iron Apple has entered into a service arrangement with SAI Global to conduct compliance audits and training for companies using the new Trucking Food Safety ProgramTM SAI Global's certification process and mobile audit program will assure the trucking firm, their customers and the federal governments that their Preventive Control Plan meets federal requirements. SAI Global, which is listed on the Australian Securities Exchange, offers a broad range of risk management products and services to businesses in 29 countries.
"I am absolutely delighted that we are partnering with SAI Global. Their high quality, world renowned service and food safety expertise will add tremendous value to our Trucking Food Safety Program customers."

Hugh Latimer
Chief Operating Officer, Iron Apple International
"We are proud to be joining Iron Apple and the Canadian Trucking Alliance in ensuring transport companies get the expertise and services in this important part of the supply chain – food transportation and helping enable consumers across North America to have more confidence in their food safety."

Paul Damaren
Head of Retail Agri-Food, Americas, SAI Global
For more information about the Trucking Food Safety ProgramTM, Iron Apple and SAI Global Limited, see www.IronApple.net or  www.saiglobal.com.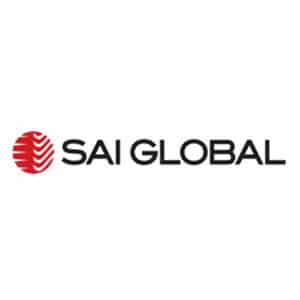 About SAI Global

SAI Global helps organisations manage risk, protect reputation and perform better in an increasingly complex and interconnected ethical and regulatory environment. Through our trusted experts, services and technology, we help you manage the entire life-cycle of risk. Our solutions include risk management software, standards and regulatory content, and ethics and compliance learning. Our services include risk assessments, certification, testing and audits. In Australia, we are also a leading provider of settlement related services; company, personal and property information.  SAI Global Limited is listed on the Australian Securities Exchange with its head office located in Sydney, Australia. The company employs around 2,000 people across 29 countries and 51 locations across Europe, North America and Asia.
View Website