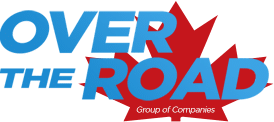 Source; Article Credits to Over the Road – Full Magazine Here (April 2016 Edition)
Remember a year or so before CSA 2010? There was a lot of discussion, uncertainty and disbelief that this new program from the FMCSA would really affect Drivers, Owner Operators and fleets in Canada & the United States. Today, the program is referred to only as CSA and everybody understands and operates within its rules on both sides of the border. We write today about a very similar program that became effective on March 31st, 2016 in the US and will be transitioning to the law of the land in Canada after June 1st, 2016. After these dates, all companies (some exemptions) responsible for transporting food or food ingredients for humans and animals across CA/US borders and inter-provincially must have an approved Preventive Control Plan (PCP). The new regulations in the US under the Food Safety Modernization Act (FSMA) and in Canada under the Safe Food for Canadians Act (SFCA), apply to all food and food ingredients from start to finish; including warehouses.
As often happens before legislation is enacted, five years ago, 31 industry sectors in Canada were offered money by the Canadian Department of Agriculture to react to changes that were going to be imposed in 2016. The Canadian Trucking Alliance (CTA) was one of the few companies that followed through with the Canadian Food Inspection Agency (CFIA) and Department of Agriculture. A maritime company called Kasar Canada, a transportation food safety compliance company, took on the task for the CTA and subsequently changed its name to Iron Apple International. Today, Iron Apple is the first Canadian-owned professional services firm to develop a national PCP and HACCP program (Hazard Analysis and Critical Control Point), food safety solutions for the transportation industry, distribution centres and warehouses. The CTA recommends this solution, which has received technical approval by the CFIA to all companies trucking food between provinces or across US borders. This program is now being implemented in transport companies from British Columbia to Newfoundland. One reason the CTA is behind this program, is once the trucking company has been audited and certified using the Iron Apple solution, it is then considered PCP and HACCP approved as it meets all of the new Food Safety Federal Government Regulations.
We should take a moment to examine Preventive Controls and HACCP. It is an internationally recognized system for reducing the risk of safety hazards in food. A written HACCP system requires that potential hazards are identified and controlled at specific points in the process. This includes biological, chemical or physical hazards. Any company (including any trucking company) involved in the manufacturing processing, handling and transporting of food products will be required to use HACCP to prevent food safety hazards in their product. The Preventive Control requirement is an additional layer of safety and prevention on top of the HACCP base, providing additional food safety components, validation and certification that is approved by government bodies (CFIA and US-FDA). In essence, the preventive control plan builds on the previous industry standard for food safety, HACCP, with a modern food safety layer that contains many additional check and verification points, focusing on preventing food contamination, before it happens.
And to show you the risks to Canadian drivers and fleets, on March 1st, 2016, the Globe & Mail newspaper Bureau Chief Robert Fife wrote: "Canadian Food Inspection Agency was given a deadline by US Body to clean up food safety". It continued: "The U.S Agriculture Department has given the Canadian Food Inspection Agency until mid-March, 2016 to fix significant food safety and sanitation concerns found during an audit of Canada's meat, poultry and egg inspection systems". It later states, "Failure to fix the deficiencies could lead the U.S. government to delist Canadian plants that were audited from exporting their products to the United States".
The Canadian company on point for all these changes is called Iron Apple International. Owned by SanStone Investments, an Investment Group from Atlantic Canada that operates with long term strategic investments in customer service oriented businesses, its head office is in Dartmouth, N.S. Hugh Latimer is the COO. Iron Apple currently have 12 employees and are planning on rapid expansion to facilitate the expected growth in Canada and the USA. They are members of the American Trucking Association (ATA), the Truckload Carrier Association (TCA) and have an exclusive partnership with SAI Global – global leaders in certifications and operate in over
30 countries.
Hugh Latimer
COO, Iron Apple
We asked Hugh Latimer for an example of how this program might affect Canadian fleets or Owner Operators transporting food and ingredients. He related: Our solution is flexible for both large and small companies, for example, we've recently helped a seven (7) truck fleet company in Ontario who hauls food to New York every night. The pricing of our solution starts at $3,000 and is commodity based, fitting to the company's needs. For owner-operators, we have several turn- key solution packages available, pricing depends on level of food safety experience, training and certification requirements. In two days, all staff including drivers can be trained to government standards on temperature monitoring/truck washing etc., and are good to continue their normal routine. Individual Owner Operators can view all of the benefits and features of the program at www.ironapple.net. The digital solution is web based so remote access is very easy and allows all of the data and records to be stored in one location. Modules include dry bulk food, refrigerated food, dairy and warehousing. Referencing back to the CSA 2010 program, soon shippers are going to ask fleets and Owner Operators if they are certified to do their job.
Iron Apple is enjoying a high degree of customer satisfaction and very positive feedback from a wide range of customers including Oceanex Inc. who commented:
"Iron Apple has been a pleasure to deal with in every aspect. They are extremely efficient and professional. Partnering with Iron Apple for our Food Safety Program was the right decision. Excellence all the way. Simply the best!"

– Sharon Cole, ISO Coordinator for Oceanex Inc.
There are many reasons to move forward with this program as there are several critical facts related to the new food safety regulations going into effect April 1, 2016. The new digital TFSP is the simple solution to food safety compliance for the trucking industry.
After the program setup and training, it will take a minimum of 90 days of accurate records to be collected in order to be certified. With the new regulations being required in 2016 for both Canada and United States, that does not give much breathing room, therefore, fleets need to act now.
Many fleets are already taking action and are certified with this program, thus gaining new contracts because they are ahead of these critical changes. To continue delivering to the United States and Canada, across provincial and state borders, a fleet or Owner Operator will need to have this program in place and be certified before the deadline, as required by the new regulations.
Over the Road agrees with Iron Apple that in a few years, if fleets do not have a food safety program or warehouse program, the governments in both countries may push them out of business. In 2015, the FDA recalled 9178 Products and issued 17,232 warning letters. Imagine what this year will be like as the legislation kicks in!
– See more at: http://www.overtheroad.ca/iron-apple/