Challenger – Elgin Motor Freight Receives Iron Apple Food Safety Certification Meeting FSMA, HACCP & Preventive Controls Compliance
Iron Apple is pleased to announce that Challenger – Elgin Motor Freight has successfully implemented the Iron Apple Food Safety Compliance Program, giving them an approved Food Safety Preventive Controls Plan (PCP) that includes all requirements for FSMA and HACCP when transporting food throughout North America.
The Iron Apple compliance and certification program allows companies transporting food or food ingredients to meet new food safety requirements for FSMA, HACCP & Preventive Controls. The new FMSA (Food Safety Modernization Act) Regulations went into effect on April 6, 2017 and impacts thousands of food shippers, brokers, and carriers throughout United States and Canada.  The content and government reference materials included in the Iron Apple Food Safety Program is recognized in both Canada and United States as an approved Preventive Controls Plan HACCP based food safety program for transportation and storage (warehouse).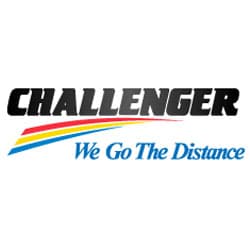 About Challenger – Elgin Motor Freight – –www.challenger.com/regional/
As one of Canada's largest privately-owned transportation and logistics companies, Challenger can transport your goods between Canada and anywhere across North America as well as internationally with our full range of transportation, logistics, warehousing and distribution services. From our customers to our drivers, we know that in the transportation industry, people are our driving force. We ensure that people are our first priority. Driven by service and powered by people: At Challenger, we deliver, we go the distance. Elgin is a division of Challenger Motor Freight, focused on providing exceptional service at competitive rates. This division is centrally located along the 401 corridors, which permits expedited service from origin to destination.  Rely on the individual care and attention of a smaller, customer driven organization, while having the support and technology that being part of the Challenger Group of Companies provides. Elgin is able to accommodate expedited and protect-from- freeze services with dedicated account management and consistent drivers. Since 2001, this division has worked with many large manufacturers and consumer packaged goods products, providing reliable transportation while meeting strict deadlines. Elgin's performance over the years has demonstrated the excellence in service for our customers, creating solutions tailored for their unique needs. Elgin will continue to drive success and is dedicated to going the distance for our customers' needs. Team service is available to most points in central and western Canada and the United States.