FSMA Sanitary Transport Compliance Solution for Carriers, Distribution, Storage & Warehouse
Your Complete Digital Compliance Solution to meet FSMA Sanitary Transport Requirements.  Covering Your Fleet, Operations, Storage Facilities and Washout Facilities.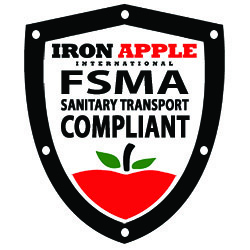 Our compliance solution for food safety is designed for all types of trucking companies, motor carriers and distribution who are responsible for the transporting, importing or exporting, of food or ingredients throughout the United States and Canada.  With our program you will:
Receive step by step instructions to implement your food safety program.
Receive all required forms, documents, procedures, policies and training.
Gain access to a digital record keeping area for all of your food safety related documents, company procedures, policies, certificates, forms and documents.
Obtain access to digital web-based forms and documents through a web portal to easily share with your team, clients and shippers.
Have access to our food safety experts and implementation managers to assist you  in tailoring the program to meet your unique company needs.
Receive industry standard compliance certificates upon successful implementation of the program:  Preventive Controls Plan (PCP); HACCP Compliance; HARPC Compliance; FSMA Compliance / Sanitary Transportation of Human and Animal Food (STHAF).
Video Walkthrough & Overview of the Iron Apple Compliance Solution
The content of our program meets all government food safety and sanitary requirements for transportation in United States and Canada.
Many carriers who are transporting any type of refrigerated and / or bulk foods are implementing our solution to help mitigate risk and liability.  As well, our program helps improve the quality of their service to their shippers!  Gaining trust as well as new opportunities.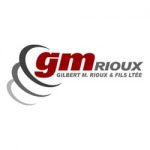 "The Iron Apple platform (Compliance Solution) was very easy to use and is complete with all requirements and more. I started working on the program at the implementation phase but was helped thorough-out and was able to implement the program successfully." – 
France

| GM Rioux (Gilbert M. Rioux & Fils Ltée)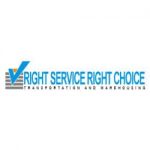 "Having a pre-built Iron Apple program has really made the need to follow the FSMA/CFIA rules simple! They work very closely with us to ensure we are always compliant and the training resources they provide is exceptional." – 
Shannon

| Right Service Right Choice (RSRC)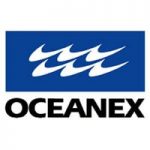 "Very Informative and very Interesting. I found that unlike some training sessions, time flew by with this one. The Instructor throws in some real life stories, which always keeps the audience interested and it puts the importance of the session in perspective. " – 
Gerry

|

Oceanex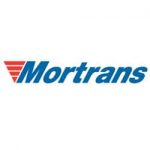 "Iron Apple's Food Safety program provides great training and value to our company." – 
Paul-Erik

|

Mortrans Truckload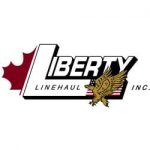 "I believe the training we received was fabulous and the trainers were very knowledgeable." – 
Michelle

|

Liberty Linehaul Inc.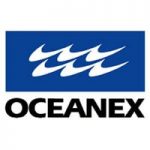 "Iron Apple is a very professional company, they have been around for a number of years and have a lot of expertise and experience. They have proven over the years that they are successful in what they do and Oceanex felt confident in choosing them for their food safety program." – 
Sharon

|

Oceanex
I have recommended this program [Iron Apple Trucking Food Safety Program ] to two other companies we work with! –
Tom Boehler

| 

Erb Enterprises Inc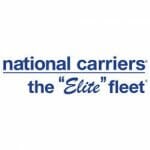 The largest benefit is the way the whole system works together, from the transportation SOPs to the food safety training to the workflow rules and activities; the roles are clearly defined, it's definitely the whole package. The web-based training component really streamlines all of our in-house processes, all of our staff can be easily trained no matter what location they are in.   –
Jill Maschmeier

| 

National Carriers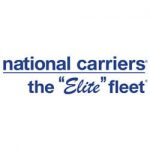 Our experience has been wonderful so far, the support has been surprising, we've had a visit from an Iron Apple associate, which was very much appreciated as there is much work to do.  –
Jill Maschmeier

| 

National Carriers

A Closer Look at the Iron Apple Compliance Solution Platform
Our compliance program works across many different types of devices.  This is mainly limited to the type of role you are involved and the features available to your role.  We customize dashboards, tasks and activities to each role, as well, optimizing the display and functionality you will see on your device.  For example, as an administrator of our program, they use a desktop friendly dashboard as there many controls and settings in which they need access.  In addition, as a driver, you will have a custom view, bringing to focus the tools you will need to your dashboard.

FSMA Compliance Program Features
All Required Forms & Documents
Standard operating procedures and industry best practices.
Digital forms, Shareable & Completed Online
Certified Food Safety Program; FSMA, HACCP, Preventive Controls
Daily, Weekly, Monthly, Yearly Reports
Program Reviewed Yearly by 3rd Party Auditing Partners
Quick & Easy Remote Access & Storage
Content Updated as New Food Safety Requirements are Available
Compliance Certificate Valid Throughout North America
Additional Modules Available for Warehouse & Cold Storage
Additional Module Available for Truck Wash Facilities
Lets Get Started with an Estimate for Your Compliance Program